Update: This is old content from 2011 and I do not recommend AVG anymore.  I will hopefully make a new post with new recommendations in the near future.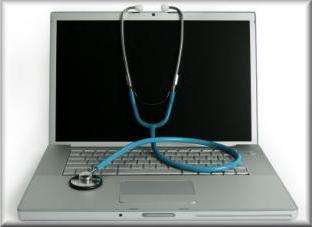 Computer security is a big deal with more and more confidential information being used daily on the internet.  From simple social media sites such as facebook to online banking.  Keeping secure is a matter of proper computer security settings and user diligence.
The first step is keeping and insuring your computer is kept malware, spyware, and virus free.  If you are a Windows user you are subject to more attacks than Apple simply because there is more of a market to attack.  However Apple OSx users are now being subject to the same threats as it becomes a more prevalent operating system.  So how do virus and malware makers make money?  Many ways.  The two most popular are getting paid everytime that pesky pop-up shows on your screen and the second is selling your information in the black market.  A good reading on this subject is here.
How do they get in?
The biggest source of infections (99%) are through 'web attacks' and would not be stopped by just a virus or malware scanner.  Users today need real time protection with constant updating which means as your computer is working it is continuing to scan itself with the latest information against malware.  AVG has what is called 'AVG Link Scanner'(click to download) independently downloadable for Windows or Mac OSx.  This adds onto popular web browsers and checks sites as you visit them for safety.  This is also built into all AVG Virus Protection Programs.  For Windows users I recommend AVG's Internet Security packages because of their all inclusive security for download protection, firewall protection, wireless network intrusion notification, anti-spam, and identity protection abilities all at a reasonable price.  However a basic free version with real time protection of their anti-virus and anti-spyware is available here.  The NMB Geek is an AVG authorized reseller so for information about pricing and purchasing a licensed copy of AVG Internet Security Home or Business Edition at a discount please contact me at 843-997-4335 or use our contact form.  Please not that the latest versions of Mac OSx now have built in malware protection.
The second source of infections (and just as important as having real time virus protection) is not having your operating system's latest updates installed.  These updates often secure back doors into your computer.  These are generally received automatically; however if your computer is not left online and connected to the internet for long enough to download and install automatically they may require a manual update.  To do a manual update: Windows Users (click for instructions) or Macintosh Users (click for instructions).
Also other software such as Adobe Flash, Adobe Reader, Microsoft Office, Internet Explorer, Firefox, Chrome, and other programs should also be kept up to date as they can also be the source of some issues.
Conclusion
For a safe and secure computer experience their are only a few simple requirements.  First, a trusted real time scanning and automatically updating security package such as the aforementioned AVG Internet Security Suite.   Secondly, up to date operating system security updates obtainable through their manufacturers.  Last, but not least, keep other third party software up to date for a pleasant computing experience.